Medicaid Planning
As nursing home costs continue to soar, Medicaid provides an integral source to pay for nursing care. The team at The Elder Law Office of Olimpi & Kramer, LLC will create and review estate plans that take advantage of permissible ways to shield assets while still qualifying for financial assistance through Medicaid. The team will also take into consideration any Veterans' Benefits that you or a loved one may qualify for. The techniques used may result in a waiting period before the Medicaid Program will pay for long-term care.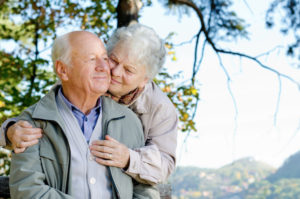 Medicaid, which is jointly funded by federal and state governments, is intended to provide health care for those whose resources do not exceed certain limits. However, it has become the major source of financing for long-term care, paying nearly half of all nursing-home bills after residents run out of money.
The majority of states require nursing-home residents to spend virtually all of their assets before they may qualify. Married couples typically have higher asset allowances as long as one spouse is healthy enough to remain at home.
To learn more about Medicaid and Estate planning, please contact us at (724) 888-2830.