Debi R. Butts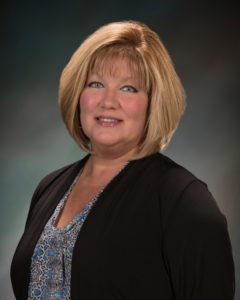 Debi has devoted much of her professional career working with the public in the role of customer relations, customer service and office support for more than 24 years. She has worked in diverse fields ranging from banking and business, clinical mental health, law, and as a patient advocate at a local hospital. During that time, she also spent three years working with Attorney Joseph M. Olimpi as his legal assistant.
Debi joined The Elder Law Office of Olimpi & Kramer, LLC., in October of 2017. In her role as office manager, Debi supports the attorneys of the firm, manages all aspects of the business and directs the work of support staff.
Debi is a resident of Beaver County and currently lives in Patterson Heights, Pennsylvania with her husband. She and her husband have two sons and a daughter. Debi enjoys hiking and other outside activities and spending time with her family.