Elder Law & Business Services
At The Elder Law Office of Olimpi & Kramer, LLC, we provide help to older adults and their families. Our attorneys are experienced in the areas of elder law litigation, probate and estate administration.
We also provide a comprehensive array of legal services for business owners, executives and entrepreneurs at any stage of a business venture.
Whether you're dealing with the harsh reality of managing an older adult's affairs or complex business issues, we have successfully helped many people resolve these issues and we may be able to do the same for you.
Call us today for a consultation: (724) 888-2830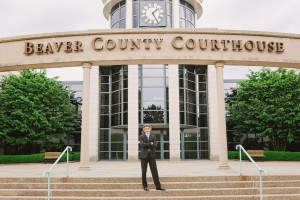 Elder Law for Pennsylvania's Older Citizens and Their Families
As individuals age, they may face expensive medical needs and increased reliance on care provided by others, whether in a nursing home, assisted living facility or at home. We help such older Pennsylvanians and their families conserve assets when possible, while seeking the best care in the most suitable environment. Our attorneys are skilled at advising individuals and families in this situation.
Disabled individuals and the elderly are at increased risk for financial exploitation, abuse, or neglect. If you suspect abuse or exploitation, it is extremely important that you consult with the right attorney. Our law firm handles exploitation, abuse, and neglect cases as well as estate and property disputes.
What is Elder Law Litigation?
Family, friends, and caregivers can unlawfully help themselves to a vulnerable adult's money, property, or other assets—sometimes without even being named to inherit anything from the adult.
When this happens to your loved one, it is a devastating situation. Contact us today if you or a loved one believe there has been financial exploitation or if you have been accused of exploitating the resources of an older adult.
We have helped many people successfully resolve many types of estate, probate, will, trust, and property disputes, and we may be able to do the same for you.
Elder Law Services also include:
Legal and financial planning for long-term care
Medicaid planning, applications and appeals
Estate planning for individuals and couples
Special Needs Trusts for individuals with disabilities
Advice to agents under durable power of attorney
Advice to guardians
Probate and estate administration
Alternatives to Probate
Guardianship
Referrals to related geriatric services
Veterans' Benefits
Wills & Trusts
Charitable Planning
Living Wills
Irrevocable Trusts
Trust Administration
Appointments as Executor, Agent, Trustee, Guardian, and Trust Protector
Contact us to discuss your situation: (724) 888-2830
Business Services for Owners, Executives & Entrepreneurs
From establishing an appropriate business entity to drafting and reviewing complex commercial contracts, to selling or buying a company — we make your business our business.
Our attorneys work with owners, executives and entrepreneurs on virtually any corporate legal need, ranging from establishing an appropriate business entity, to drafting and reviewing complex commercial contracts, to selling or buying a business. Our legal team has worked with a variety of businesses in industries such as pharmaceutical, medical, technology, construction, manufacturing and others, giving practical advice that will solve immediate legal issues, strengthen your business, and avoid obstacles in the future.
Business Services include:
All types of Entity Formation
Foreign and domestic Joint Ventures
Drafting and reviewing commercial contracts
Legal agreements & Transactions
Buying or Selling a Business
Located in Western Pennsylvania, our attorneys our experienced in Pennsylvania business law and can assist you with all of your business legal needs. Call us today at (724) 888-2830.