About Us
The Elder Law Office of Olimpi & Kramer, LLC welcomes new clients at their office located at 396 4th Street, Beaver, PA 15009. Joseph M. Olimpi of Sewickley, and Stephanie Thomas Kramer of Brighton Township along with their team of attorneys and office staff offer elder law services, estate planning and administration services, and services to small businesses.
What makes us different: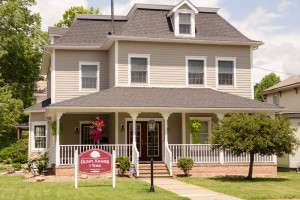 The attorneys at The Elder Law Office of Olimpi & Kramer, LLC share a common background that differentiates their firm from other firms in the area; a dedication to public service.
Joe Olimpi has been practicing law for nearly 40 years. During his career as a public interest lawyer, Joe had served seniors in Beaver County and provided civil legal assistance to poor and vulnerable residents of Allegheny, Beaver, Butler and Lawrence Counties for 35 years. Joe's work allowed him to develop a practice focused on elder law. Joe was a member of the Pennsylvania Supreme Court's Elder Law Task Force. He currently serves on the Pennsylvania Supreme Court's advisory board that is charged with implementing the Task Force recommendations. Joe now handles a variety of matters for clients in Western Pennsylvania, including estate planning and administration, elder law, and business law.
During Joe's 35-year career as a public interest lawyer, he took an interest in developing others entering the profession, mentoring dozens of law students and new attorneys over the years. Stephanie Kramer was such an intern who worked with Joe. She later became employed as a public interest lawyer.
After leaving public interest law, Stephanie had the opportunity to serve as a corporate fiduciary for both a regional bank and a large international banking institution. While in the financial industry, she handled estate and trust administration, corporate trust administration and financial planning. Stephanie also worked for a regional law firm where she was able to practice advanced estate planning techniques for high-net-worth clients. She was able to develop a practice in corporate law and continues to serve local small businesses for a variety of legal needs. She continues to assist clients with numerous needs, including estate and financial planning, estate administration, the establishment and administration of family foundations and succession planning for closely-held businesses.
Why choose The Elder Law Office of Olimpi & Kramer, LLC?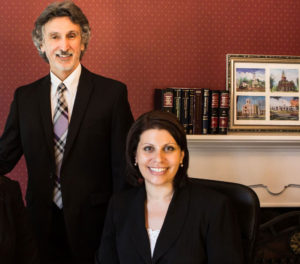 The partners at The Elder Law Office of Olimpi & Kramer, LLC have a combined 56 years of legal experience. We have dedicated our careers to serving the individuals and businesses in Beaver County. We care about this region and we are proud to call local businesses and residents our friends and neighbors.
The Elder Law Office of Olimpi & Kramer, LLC is not a general practice firm and we will not accept all cases. We focus our practice in the Elder Law and Corporate Law areas. We closely monitor trends and changes in these specific areas of the law so that we can be the most effective advocates for our clients. At The Elder Law Office of Olimpi & Kramer, LLC, we have a continuing relationship with each of our clients. We understand that changes in the law, in your life, or in your business may necessitate an adjustment to your estate or business plan. We look forward to developing a personal relationship with you. Contact us at (724) 888-2830 to find out how we can help.