Stephanie Thomas Kramer, Esq.
Stephanie earned her Bachelor of Arts from the University of Dayton, her Juris Doctor from the Dickinson School of Law of the Pennsylvania State University, and her Masters in Business Administration from Geneva College.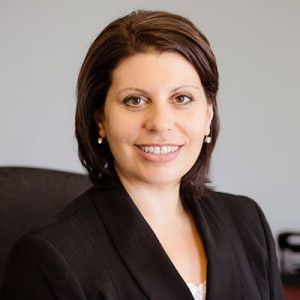 Stephanie has over 16 years legal, fiduciary, corporate and banking experience, with the majority of her practice involving handling matters for high-net-worth clients. She has assisted clients with a variety of matters, including estate and financial planning, estate administration, the establishment and administration of family foundations, and succession planning for closely held businesses. She has represented businesses, non-profit organizations, and municipalities in a variety of corporate matters.
Stephanie's estate practice focuses on highly sophisticated planning and tax savings techniques for individuals, families and businesses. In her corporate practice, she counsels businesses in a variety of industries. She assists businesses in planning, drafting and negotiating contracts and commercial transactions.
Stephanie is a current member of the Beaver County Bar Association, the Beaver County Chamber of Commerce and the Pennsylvania Bar Association.
In 2017, Stephanie also served as the Committee Chairperson for the Committee to Elect Mitchell P. Shahen Judge of the Court of Common Pleas of Beaver County, PA. She, along with the Campaign Treasurer, ran a successful campaign, and Judge Shahen was elected to the bench in 2018.
Having a long history of serving her community, Stephanie has been involved in a variety of organizations throughout her career, including Habitat for Humanity, Girl Scouts of the USA, and Lifesteps, Inc. She formerly served as a Board Member with Adoption Connection, PA, and serves as Solicitor for Darlington Borough.
Stephanie is a National Certified Guardian under the National Guardianship Association. Additionally, she is currently pursuing her certification as a Certified Elder Law Attorney through the National Elder Law Foundation.
A lifelong resident of Beaver County, Stephanie currently resides in Brighton Township with her husband and their two daughters. She and her family enjoy outdoor activities such as gardening, skiing, bicycling, camping and kayaking.