Michelle A. Houser, Esq.
Michelle is a proud alumna of the University of Pittsburgh, where she earned a Bachelor of Arts in both Psychology and English Writing and then her Juris Doctor from the School of Law. While in law school, Michelle participated in the Elder Law Clinic that gives free services to needy seniors in the Pittsburgh community.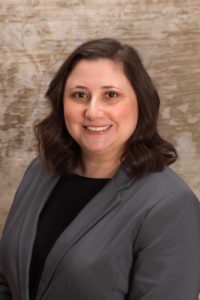 Michelle has practiced law since 2002, focusing primarily on corporate and contract law matters. She has worked for both large international corporations as well as small start-up software companies, providing her with a unique blend of experience in commercial and technology law. In addition to drafting and negotiating complex contracts, Michelle has experience in creating and organizing contract databases, managing work flows of a contracts team, and improving business processes. She has also provided counsel and managed the legal aspects of mergers and acquisitions. Through her wealth of experience she has learned that truly listening to her clients' needs is the most essential step in creating legally sound and highly satisfactory solutions.
Michelle loves to volunteer in her local community. She is the former President of the Board of Directors and Board Member of The Glen Montessori School in Perrysville, where she served for 5 years. In those roles she led the search for a new Head of School, the Strategic Planning process, and Advancement and Development committee work. As both a parent and volunteer, she contributed her time and experience toward the creation and planning of fundraising events, the acquisition of real estate, and the improvement of operations and school culture.
Michelle is proud to have been born and raised in the Pittsburgh area. She has lived in Franklin Park for over 14 years and enjoys taking care of her husband, son and two cats. She also enjoys watching documentaries, going to cultural events, and spending time with family and friends.